Rotary Young Writer Competition 2019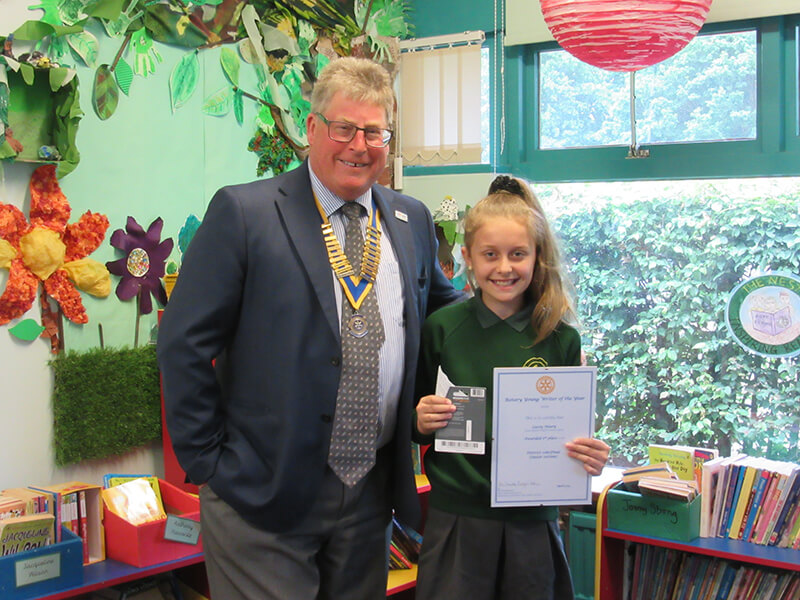 Lacey Nearey, a pupil at Oulton Broad Primary School, was one of the prize winners in the East Anglia region for the Rotary Young Writer Competition.
Pictured are Martin Lott, President of Lowestoft East Point Rotary Club, and Lacey Neary receiving her certificate and a £15 voucher for coming 2nd in the Junior Section and Lacey reading her winning piece of literature to some of her classmates.
All the pupils who entered the competition received Certificates and said how useful the Dictionaries for Life, given to Year 3 pupils by Rotary, had been when completing their work.
They also said how inspirational the children author, Gracie Wright, had been when she had visited the school to talk about her life and books when launching the competion.
A pupil from the The Ashley School, Michael Holwell, was also Highly Commended for his piece of work and arrangements are in hand for him to receive his award in the very near future.
Photographs taken by Annette Stringer who is the East Point Rotary Club lead on this project.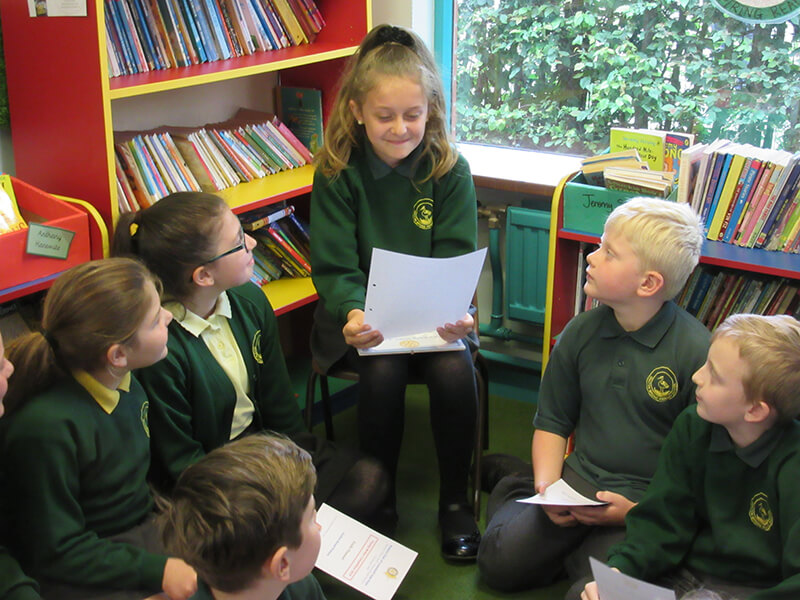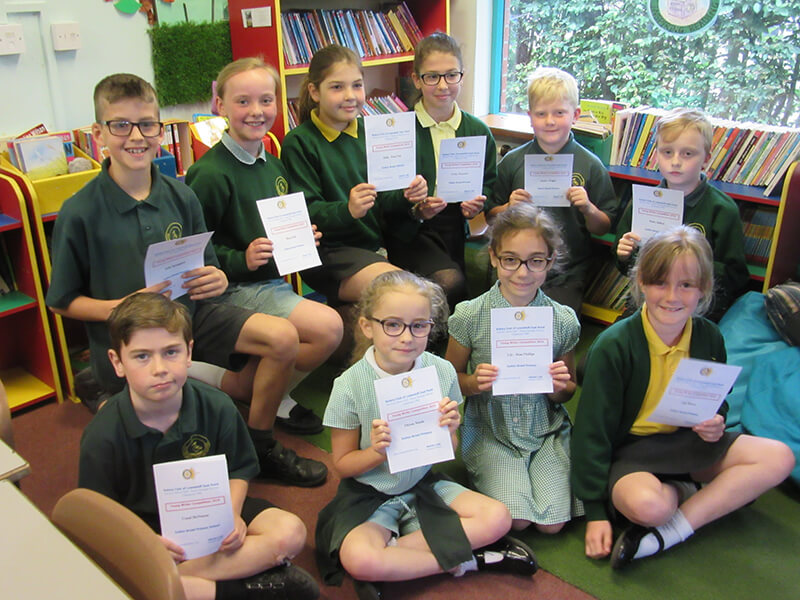 Interested in making a difference?
Are you interested to find out more about Rotary and what we do? If working together with a great bunch of people in a fun and friendly, social environment to help others sounds like something you'd like to be involved in, then simply click the button below and submit the simple form. One of our Club Officers will call or email you with some further information and tell how you can get involved.