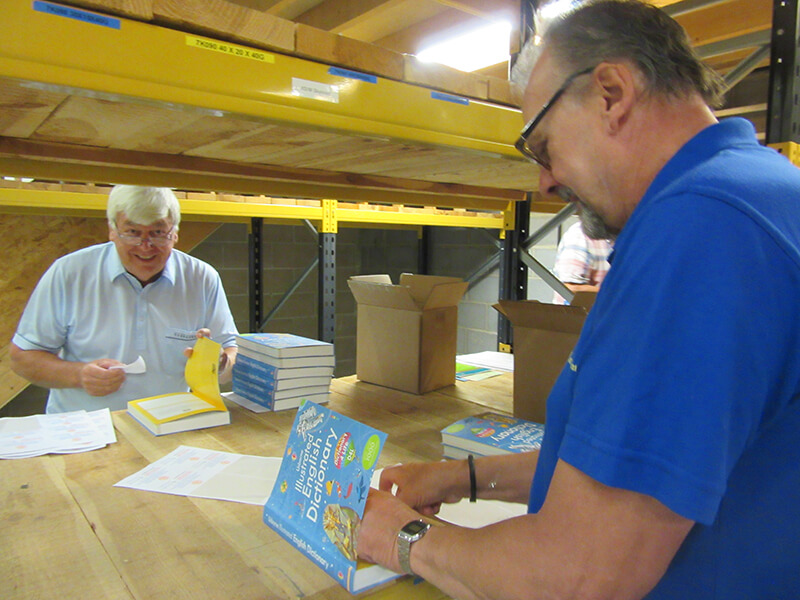 Work has started this week on the labelling and distribution of Usborne Illustrated Dictionaries which will be presented to Year 3 pupils in Primary Schools across the town later in September. This is an annual project organised with our colleagues from Lowestoft and Lowestoft South Rotary Clubs and is designed to improve literacy from an early age.
Pictures from Annette Stringer.
Interested in making a difference?
Are you interested to find out more about Rotary and what we do?
If working together with a great bunch of people in a fun and friendly, social environment to help others sounds like something you'd like to be involved in, then simply click the button below and submit the simple form. One of our Club Officers will call or email you with some further information and tell how you can get involved.