Dictionaries for Life Presentation 2018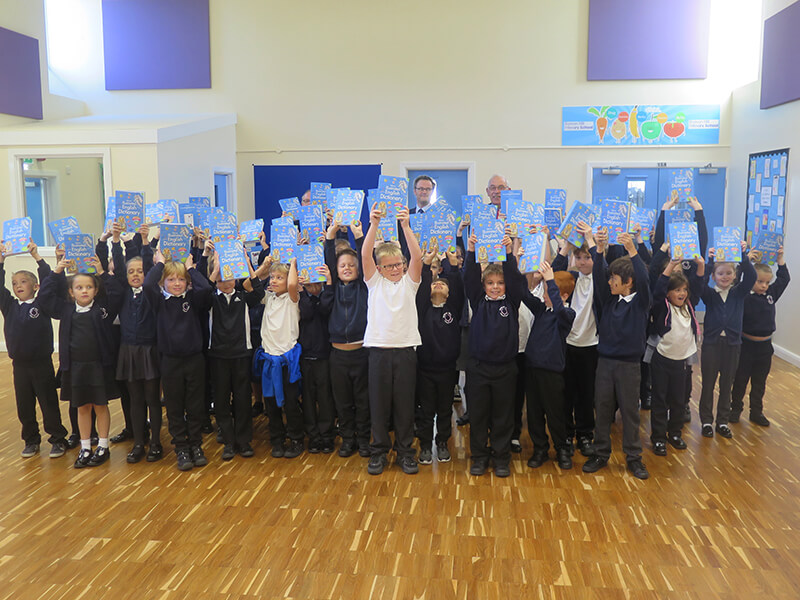 The three Rotary Clubs in Lowestoft (Lowestoft, Lowestoft South and Lowestoft East Point) have once again distributed Usborne Illustrated Dictionaries to some 950 Year 3 pupils in Lowestoft schools. 
This project to improve literacy has now been running for seven years and is funded by the Clubs and external sponsors.
Pictures show the first presentation at Roman Hill Primary School in the presence of Peter Aldous and then some children from the Ashley School receiving their dictionaries from East Point President, Martin Lott.
Interested in making a difference?
Are you interested to find out more about Rotary and what we do?
If working together with a great bunch of people in a fun and friendly, social environment to help others sounds like something you'd like to be involved in, then simply click the button below and submit the simple form. One of our Club Officers will call or email you with some further information and tell how you can get involved.